Hertz > Corporate Responsibility
Learn about our commitments and progress in our latest Corporate Responsibility Report
Our People are the Foundation of Our Business
Our people are our greatest asset – the driving force behind our progress, innovation and success.
As a global company, we have a responsibility to ensure our people are taken care of and thrive in their environment. Attracting, developing and retaining top talent is more than a measure of our business success; it's a measure of who we are and what we value.


Diversity & Inclusion
We're proud to have a diverse workforce that represents both the communities where we operate and the customers we serve. While we are proud of our Diversity & Inclusion initiatives, we realize it is a continuous improvement journey – not only in recruiting, but also in retaining and developing employees from diverse backgrounds – in order to create a more inclusive and robust workforce.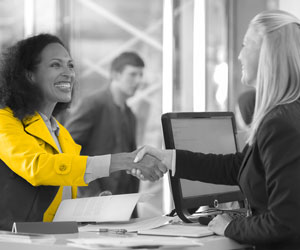 Planet
Hertz recognizes the effect of our fleet and operations on the environment and we're committed to reducing our global environmental impact related to greenhouse gas (GHG) emissions, energy, water and waste.
As a customer-centric company, we're focused on making sure that our fleets align with regional customer vehicle preferences. Our fleet planning process uses proprietary customer rental data as well as consumer auto purchasing trends -- related to make and model, trim and safety features, and engine types -- to inform our annual buying decisions. Today, we are proud to offer one of the most popular, fuel-efficient fleets in the rental industry.
We employ a robust environmental management program to ensure that sustainability is integrated across every area of our business - from how we wash cars to how we construct locations. From Senior Leaders to frontline employees, every Hertz colleague is expected to apply best practices for environmental stewardship in the workplace and encouraged to do the same beyond the workplace.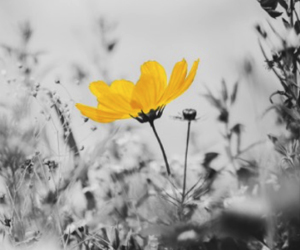 Caring for Our Communities
We know that communities across the globe count on Hertz to be a good corporate citizen and giving back to the communities where we live and work is something we're passionate about.
Recently, we rolled out a global giving and volunteerism strategy focused on channeling our community impact to three key areas - Education, Disaster Relief and the Environment - that most relate to our business and where we feel we can have the greatest impact. We believe that focusing our community outreach efforts enables us to maximize our impact so we can continue the pursuit of creating stronger, healthier places to live and work.
In addition to our community impact areas, we also made an important change to the way we manage charitable giving. Instead of accepting unsolicited donation and sponsorship requests, we've established thoughtful programs and strategic partnerships that align to our core areas of focus.
Going the Extra Mile
Our fleet also provides us with unique opportunities to create powerful moments and experiences around the globe. We are proud to continue to support three legacy charitable partners – Make-A-Wish Australia, Recycled Rides and the Jack and Jill Late Stage Cancer Foundation - that create powerful moments and memories to those in need.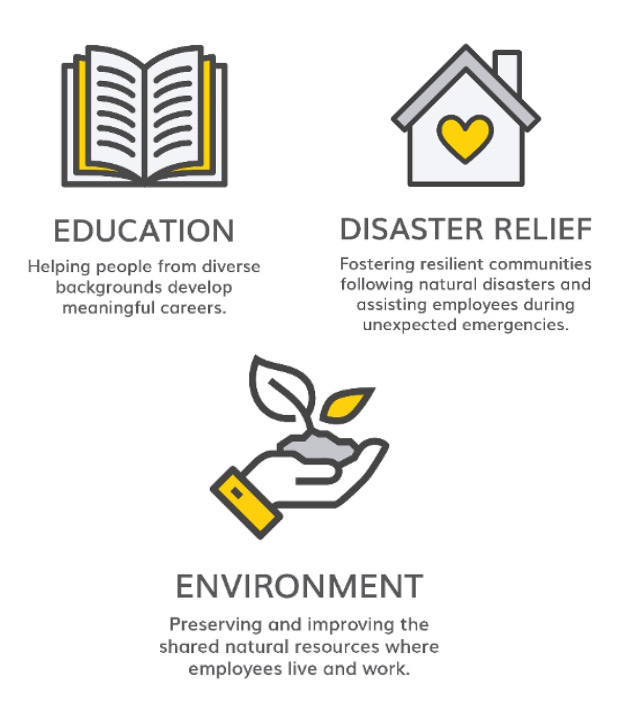 Safety, Service and Innovation
At Hertz, we take great pride on ensuring safety, award-winning customer service, and innovative solutions to meet our customers' mobility needs.
Over the past two years, we are proud to have more than doubled the percentage of fleet with advanced safety features in what we believe is our best fleet yet.
By putting our customers first and prioritizing listening and acting upon their feedback, we continue to build on the legacy of superior service that Hertz is known for around the world. This commitment to providing caring, personalized service to our customers includes offering top-rated vehicles and investing in customer-centric technologies that enhance travel experiences.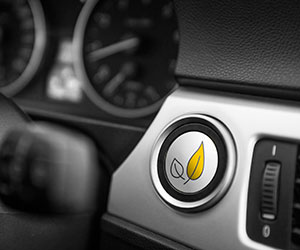 Corporate Responsibility News